With a simple and functional design, but simultaneously coherent and up to date, based on an architectural language that identifies contemporaneity, this new residential development presents 3- and 4-bedroom duplex options ideal for family living, with some of the units benefiting from sea views.
Centrally located, Caixas Heights is close to schools and public transport.
The new apartments, located in a private condominium, privilege outdoor space and social interaction, and feature a social room, a kids and teen club and an outdoor swimming pool perfectly set in a large green area.
Here, we guarantee a unique and peaceful lifestyle to enjoy the best that life has to offer.
Electric Vehicle Charging Stations
ALMA Development's second development is in the municipality of Oeiras. Located in Alto do Lagoal, in Caxias, on a hill overlooking the Tagus estuary, this is the ideal place for those looking to be close to the city, in a quiet area, but also enjoy unique experiences between the sea and nature.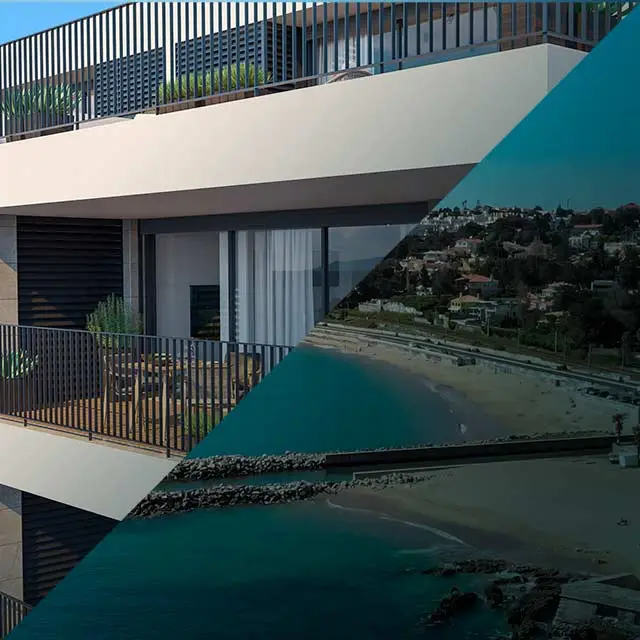 Caixas Heights
Your new home is here!
Residential Developments and Projects - ALMA Development

Contact us for more information. Fill in the form and our team will get back to you shortly.